Siberian cedar oil. How to properly use it on hair?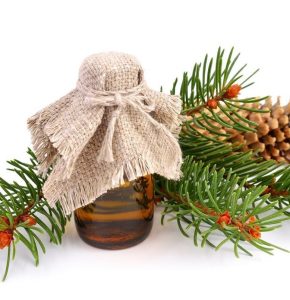 There are two cedar oils available on the market – one, an essential oil and the second one as an oil cold pressed from seeds. It is rarely used as a typical beauty product, mostly to enhance the scent of the cosmetic. However, cedar oil has a number of valuable properties essential for hair care. You just need to know how to use it properly and which one to choose. Have a look at a few tips on this issue. 
Natural cedar oil is obtained in the process of cold pressing. The most popular one is valued not only for being organic but also for healing and beautifying properties.
It can be used in various ways, however, you must remember about a few simple rules that consider its use. Therefore, you can expect spectacular effects. Let's start with the effects that this oil provides our wisps with.
Cedar oil – properties:
anti-seborrhoea (reduces excessive sebum secretion)
heals inflammations (even the ones that cause dandruff)
strengthens hair (reduces hair loss, boosts hair growth)
nurtures scalp (cleanses, refreshes, nourishes).
Siberian cedar is a great means in the fight for beautiful hair. Oil of cedar is best for people who have oily hair, dandruff or suffer from excessive hair loss. In such cases, it is worth including it in your daily care. What to do, to make cedar oil work most effectively?
How to use cedar oil?
Cedar oil is suitable for the same use as other hair oils. Of course, make sure to choose natural oil cold pressed from the seeds of Siberian pine. Essential oil of cedar requires a bit more effort. Therefore, if you want it to work well and not cause any harm, you should follow the three tips:
Oil of cedar in its essential version must always be mixed with a base oil, for example: argan.
Never hold the mask with cedar oil on hair more than a quarter of an hour, otherwise it might cause skin irritation.
Add only small amounts of essential cedar oil, measuring it with drops.